We need your help.   Show your financial support to our lovely Barton Road Centre so that we can continue to help people in our community. Thanks!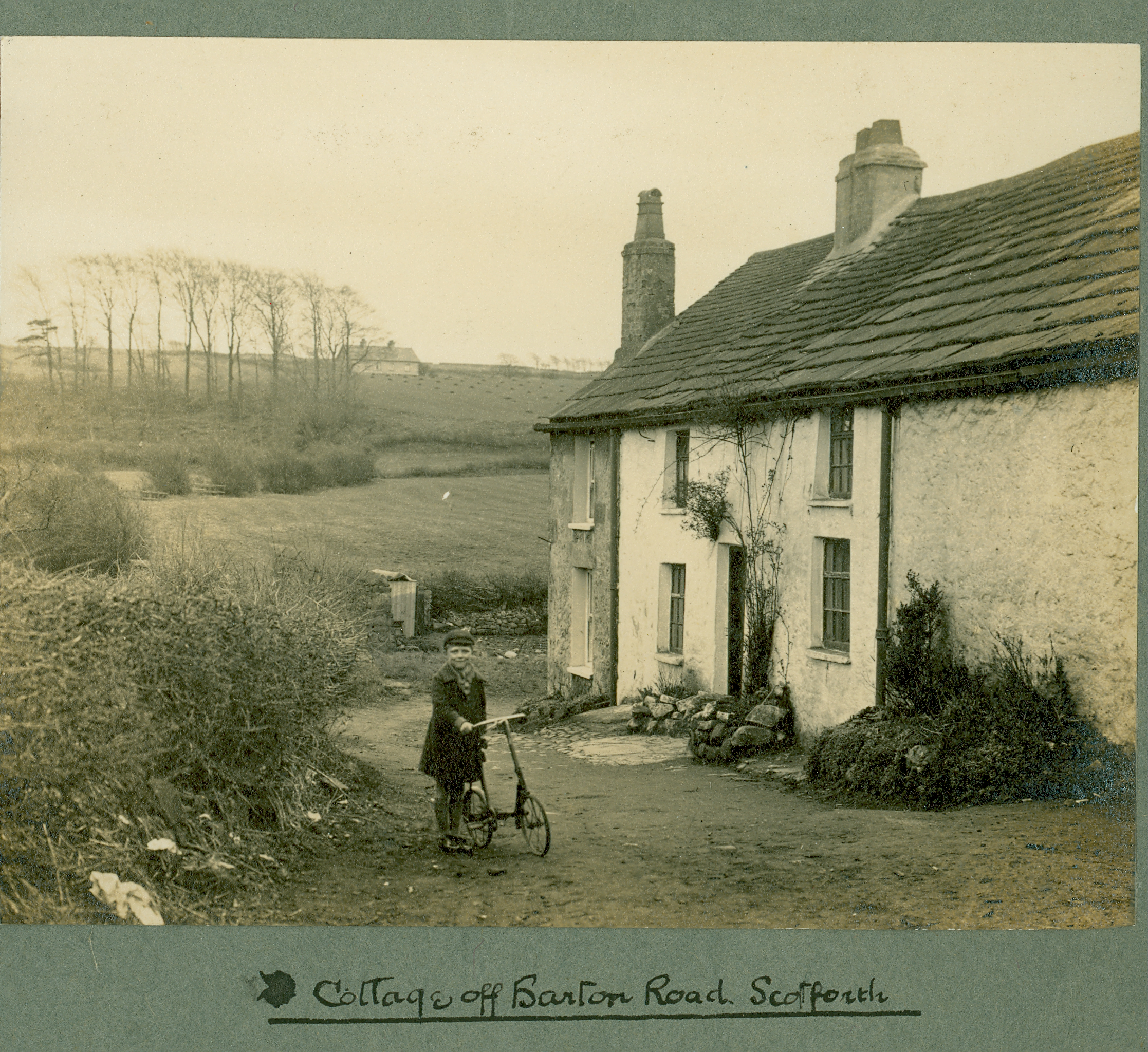 Lancaster is often described as a city with a village feel and one area that still has physical reminders of that village life is Scotforth.
Until 1900, Scotforth was a village in its own right with most of the 2,260 people living there involved in farming and market gardening.
This year, the Heritage Open Days took Hidden Nature as their theme, so it seemed  an opportune time to reflect on a once rural area of Lancaster which has changed significantly over the years.
The Heritage Lottery funded Cow Shed to Community project aims to shine a light on Scotforth's history and how the function of what is now Barton Road Centre has been transformed. 
Barton Road was originally just a track known as Barton Lane, maybe because there were many farmers, husbandmen and a couple of gentlemen with the surname Barton living in Scotforth in the second half of the 18th Century. 
Barton Road Centre was built as a barn, thought to date back to at least 1780, and there are still people alive today who remember its original function and recall collecting milk from churns there.
The barn was closely connected with the Thompson farming family and the most well known member was the photographer, Sam who was born in 1870 when his parents were living at Wallers Farm in what is now Newsham Road. They later moved to Newsham House in Barton Road, opposite the barn.
Although Sam is best remembered for his photographs of the streets and alleyways of Lancaster in the 1920s, his farming background led him to take many pictures of rural life not only in Scotforth but also around the Lancaster district.
These evocative pictures taken by Sam show a wide range of rural occupations from farming to gamekeeping  as well as buildings, some of which still exist in Scotforth to this day, especially in the Ashford Road area.
Near the Boot & Shoe pub, there was a smithy, where Sam Thompson's maternal grandfather once worked, and in the middle of the Nineteenth Century, the village even had a small scale brown earthenware pottery near Hala Carr and a mill off Barton Road.
Farm outbuildings still existed on the Barton Road Centre site until the Sixties when they were converted into changing rooms for Greaves Secondary School.
Although Scotforth 'village' has altered much in the past 120 years and become a suburb of Lancaster,  Scotforth parish still covers a rural setting and features two reservoirs at Blea Tarn and Langthwaite and five listed buildings including three farmhouses and a bridge.
*Filming for the Cow Shed to Community heritage project is currently on hold owing to COVID-19 lockdown restrictions but organisers would still welcome contact from anyone with memories of the Barton Road Centre building from any era. When it re-opens, the Centre is also hoping to set up a group to research the local history of neighbourhoods in Lancaster so anyone interested in receiving more information should ring 01524 65622 or visit www.bartonroadcentre.co.uk
Written by Louise Bryning