We are a group of people who enjoy painting/sketching and sharing ideas about art.
We use all kinds of medium i.e. acrylics, watercolours, pastels and pencils. Our group is not a taught group, but we support each other as we explore different themes. We also enjoy a coffee break where we catch up, have a natter and sometimes put the world to rights.
If you are interested in joining the Art 4 Fun group, please contact Fred Roome on 01524 61146
Cost: £2 per session
Time: 10 – 12 noon on Mondays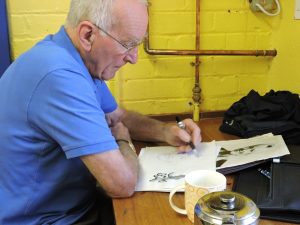 All ages are welcome.