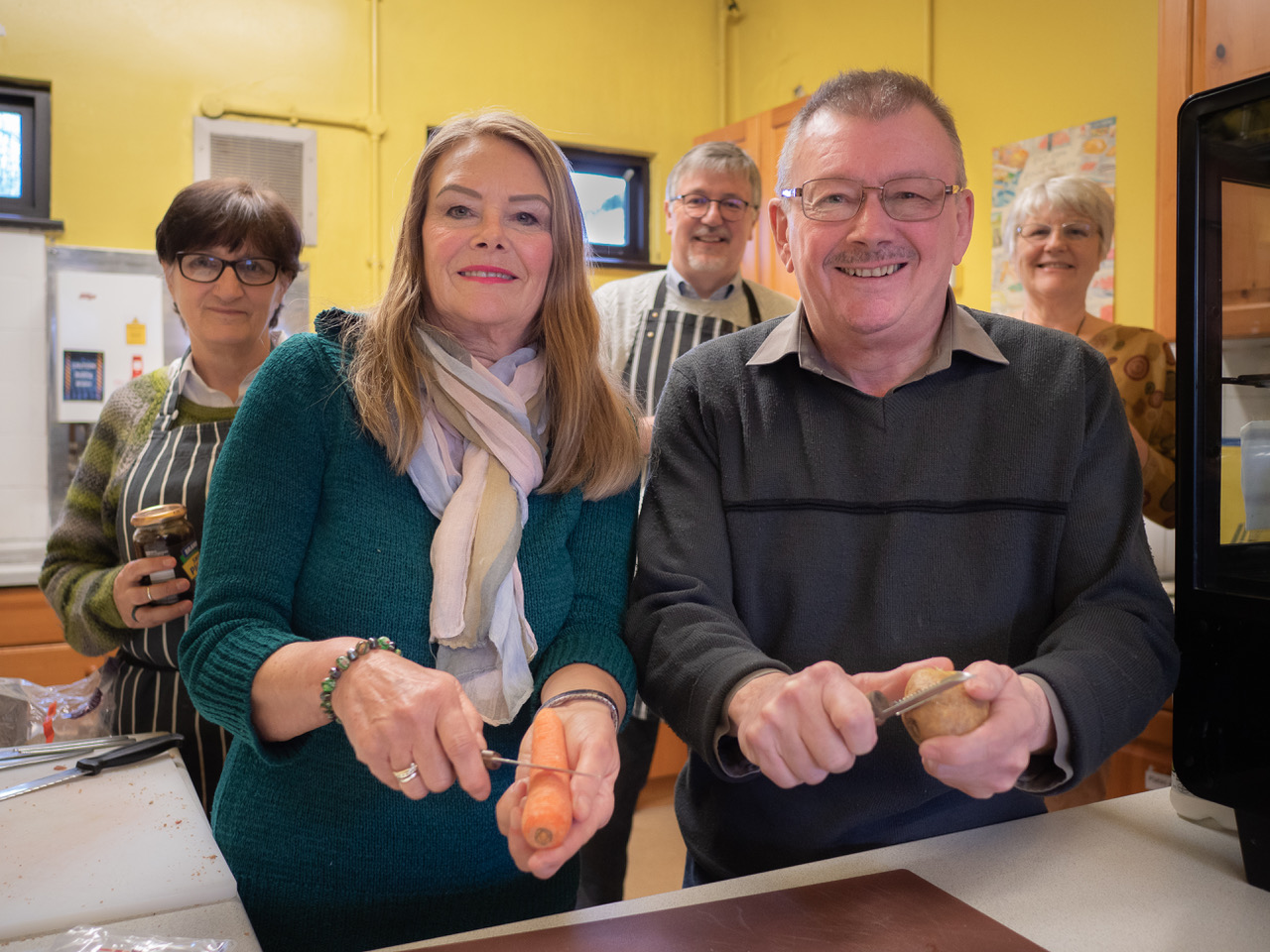 MEMORIES SHARED AT HISTORIC COMMUNITY HUB
Memories of a building which is now a thriving community centre were recalled at a special event in Lancaster.
Barton Road Community Centre is the focus of a heritage project – From Cow Shed to Community Centre – which is investigating the history and development of the 18th Century building from its life as a barn and school kitchen to when it was converted into a community hub attended by 600 people every week.
As part of the project, the Centre hosted a coffee morning back at the end of January where people with memories of the building in any era, were invited to share them with Lancaster-based film-maker, Janine Bebbington.
Among those attending were the children of a woman who worked as a school cook in the building during the 1960s and a former pupil of Bowerham Primary School who remembered how a gramophone used to be wheeled down from the school to the field next to the barn for country dancing.
Also among those sharing memories was one of the first youth workers to be employed at the Centre during the Eighties and a woman whose family lived in Newsham House opposite the barn in the Fifties and Sixties.
Janine will interview some of these people and more on film for the Heritage Lottery funded project and the results will be screened later this year and be available on the community centre's website.
The films will also be available to local schools and churches and be sent to the North West Film Archive for inclusion in their collection.
Anyone else who has memories of the Barton Road building and would like to be involved in the project, should ring 01524 65622 or visit www.bartonroadcentre.co.uk