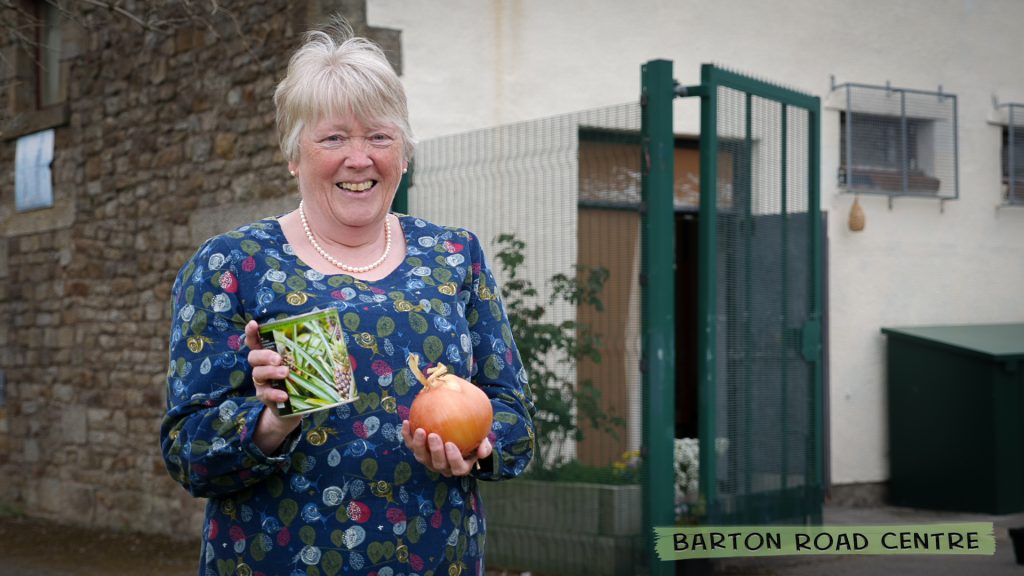 From Cow Shed to Community is investigating the history and development of the building which is now Barton Road Centre but which began life as a barn in the 18th Century and became a school kitchen for several decades.
The project, supported by the Heritage Lottery Fund, has sparked many memories, particularly of the era when the building used to produce 1,000 meals a day for local schoolchildren.
Among those who once worked in the Barton Road kitchen was Amanda Gardner nee Townley who was asked by her aunt, Barbara Rudd, to help out there. She went for a day and stayed for six months between 1976-77.
"I was 18 at the time and because I was temporary, I did different jobs such as putting sacks of potatoes into a tumbler and rubbing them with sandpaper and I also remember stirring massive cauldrons of rice pudding with a wooden paddle," said Amanda.
The working day usually began at around 7am as all meals had to be ready for delivery to schools far and wide by 11am but on Mondays, it was an even earlier start – rewarded by a boiled egg and toast for breakfast.
"One of the perks of the job was that we had school meals for our dinner which we ate together. Some of the older ladies had quite a dry sense of humour and we also used to play i-spy in our break. They were a jovial crew but it was hard work."
About a dozen women worked in the kitchen and once the meals were dispatched, they scrubbed the cauldrons clean and prepared vegetables for the following day before finishing at about 3pm. Amanda remembers receiving about £30 a week for her work.
After her spell at Barton Road, Amanda, who trained as a nursery nurse, worked at Pontins holiday camp in Middleton and Nazereth House before joining the Loyne School where she's their longest serving staff member.
Amanda's memories will be among those which will be filmed for the Cow Shed To Community project once the Coronavirus lockdown has ended.
The pandemic itself has seen Barton Road Centre closed but providing outreach support in the community which could be the subject of another of the films as part of the project.
All the films produced will be screened eventually at a special event and be available on the community centre's website.
The films will also be provided to local schools and churches and be sent to the North West Film Archive for inclusion in their collection.
Anyone who has memories of the Barton Road building in any era, should ring 01524 65622 or visit www.bartonroadcentre.co.uk