Barton Road History Talk
Suffragist and Suffragette: Votes for Women Campaigners Around Lancaster
Monday 12th March, 7.30pm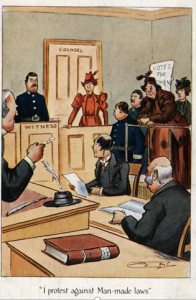 Chris Workman looks at the lives of Annie Croft Helme and Selina Martin, who both lived in Lancaster but took very different actions to campaign for the vote for women.  Annie Helme, a suffragist, worked within the town, while Selina Martin took Suffragette action in Liverpool, Birmingham and London.  There stories are told within the national context of the Votes for Women Campaign
Tickets £5, includes tea and biscuits.
For tickets, contact Denise on 01524 65622
---
For general information and inquiries about booking rooms at the Centre, contact our Community Co-ordinator, Denise Nardone by calling 01524 65622.
The Centre is at the heart of the community in South Lancaster.  Communities don't just happen, they have to be worked on – so what are you waiting for?  Get involved.