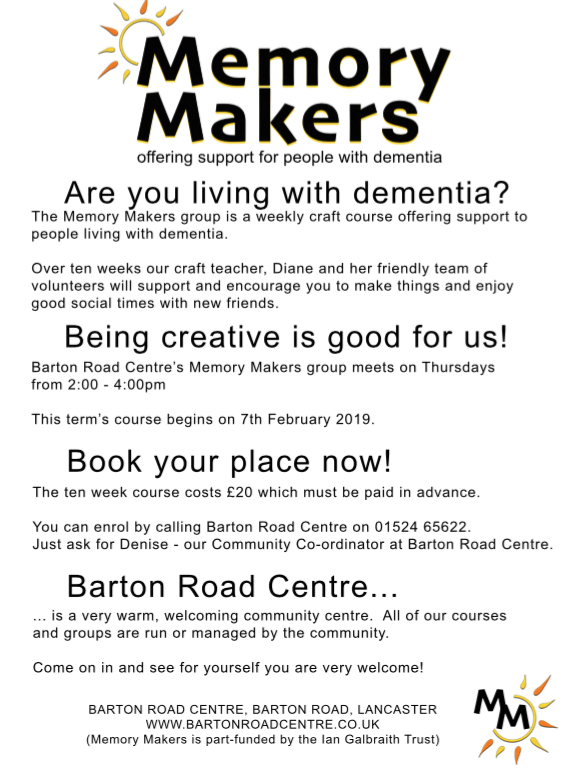 ---
Bike Registration
Saturday 2nd February from 1pm till 4.30pm
Register and protect your bike with
Bike Register 
PCSO David Owen and his team will be registering bikes at Barton Road Centre.
Bring yours along and have it marked and registered – it is completely free
and only takes a couple of minutes of your time.

---
For general information and inquiries about booking rooms at the Centre, contact our Community Co-ordinator, Denise Nardone by calling 01524 65622.
The Centre is at the heart of the community in South Lancaster.  Communities don't just happen, they have to be worked on – so what are you waiting for?  Get involved.