AND WELCOME to Barton Road Community Centre website. Our centre is at the heart of the community in South Lancaster, offering a range of activities and services to local people
COVID-19 RESPONSE
All groups at Barton Road Centre are currently suspended.  
We are still here though!  The centre remains open for phone calls and email.  We are working with our centre volunteers to co-ordinate a network of support for anyone who is ill or self-isolating.  
Soon, you  should receive a flyer with the centre contact details and information of how you can contact us.  We do not want you to feel alone.
Can you help? 
In South Lancaster, we have a large number of older people who are not necessarily connected via the internet and so we need to find ways to keep our communication networks open across the community so everyone feels connected and safe.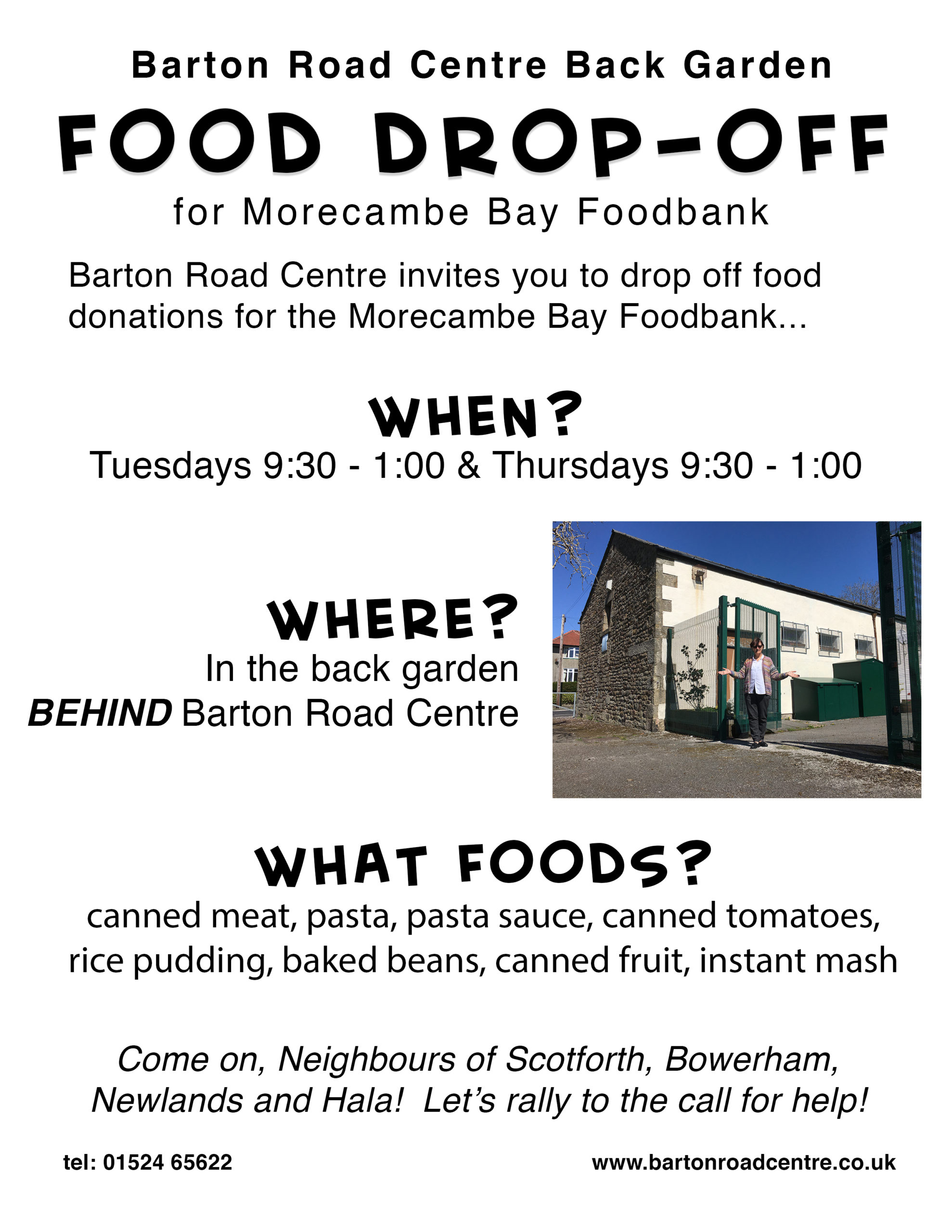 Help us all to keep connected and keep supporting each other
If you would like to help us all keep connected, please email us or give us a call on 01524 65622, giving us the following information:
What's your name?

What's your street? (so we can buddy you up with people nearby)

What's your contact number?

What's your email address?

How can you help the community?  Delivering shopping? Posting mail? Dog walking? A friendly phonecall?  Support in the Barton Road Centre office?
We'll then add you to the COVID-19 database so that we can call on you for help as needs arise.  Even if you are having to isolate, you can still help - be a friendly phone caller - there's something for all of us.
COMMUNITY CHOIR
The members of Barton Road Centre Choir have been busy producing their own performance to keep people singing during lockdown!  
Watch their debut world wide web performance of STAND BY ME.  It's an ironic choice, especially considering that we're not allowed to stand by anyone just now.  However, we love it!  It's a bit of a tonic actually!
Barton Road Choir normally meets the second and fourth Friday of the month.  In a good year, they manage to learn three songs, but they have a lot of fun along the way!
MEMORY MAKERS DEMENTIA CRAFT COURSE
MEMORY MAKERS is a ten week arts and crafts course for people living with dementia and their carers.  It's funded by the Big Lottery Fund.
The group meets every Thursday afternoon from 2:30 - 4:00pm.  We only work with cohorts of uptown six people so there's plenty of time for chat, to make friends and try new crafts.
PLACES STILL AVAILABLE FOR THIS TERM!!
This term has already started but there are places available and you can join any time.  If you would like to come along, call Denise at the centre on 01524 65622 - she'll tell you more about the course and get you signed up!