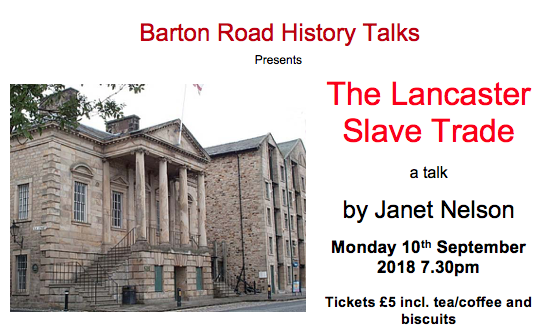 Lancaster was the fourth largest slave-trading port in the UK during the middle of the eighteenth century.  The talk traces the history of the Lancaster Slave Trade, the people involved in it and some of the evidence they left behind.
Tickets can be obtained at the centre, or call Denise on 01524 65622 to reserve your ticket.
---
For general information and inquiries about booking rooms at the Centre, contact our Community Co-ordinator, Denise Nardone by calling 01524 65622.
The Centre is at the heart of the community in South Lancaster.  Communities don't just happen, they have to be worked on – so what are you waiting for?  Get involved.