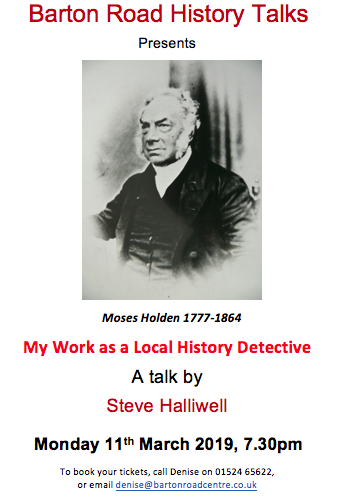 Steve Halliwell takes a look at how he became involved in both local and family history and what it has developed into.  He refers to one case study in particular and tells of the interesting finds throughout his research, and of extraordinary and unexpected outcomes.
 Steve adds some of the humorous accounts he has encountered in 18th and 19th century newspapers.
 Tickets £5 incl. tea/coffee and biscuits
To book your ticket, call Denise on 01524 65622
---
For general information and inquiries about booking rooms at the Centre, contact our Community Co-ordinator, Denise Nardone by calling 01524 65622.
The Centre is at the heart of the community in South Lancaster.  Communities don't just happen, they have to be worked on – so what are you waiting for?  Get involved.