Barton Road History Talks presents
Quaker Origins in the North West

How and why did Quakerism originate in the North West of England?  Why did they attract such a wide following – and such violent opposition?  What did Quakers make of Lancaster – and what did Lancaster make of the Quakers?  Find answers to all these questions at our next local history talk on Monday 10th April, 7.30pm.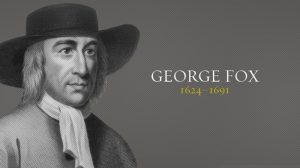 Tickets £5 including refreshments – available from the centre, or call Denise  on 01524 65622

For general information and inquiries about booking rooms at the Centre, contact our Community Co-ordinator, Denise Nardone by calling 01524 65622.
The Centre is at the heart of the community in South Lancaster.  Communities don't just happen, they have to be worked on – so what are you waiting for?  Get involved.