On 13th June, we shall be welcoming local author Andrew Stachulski and Helen Shaw to the Centre to talk about his new book about the Forest of Bowland.  We are so fortunate to live right next door to one of the most beautiful places on earth!  Come and enjoy Andrew's stories and Helen photographs to remind us how lucky we are!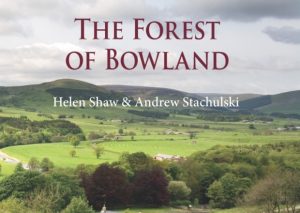 The Forest of Bowland is one of the most beautiful, unfrequented wild places in Britain, and a firm favourite with the Queen. The north-western remnant of the ancient wilderness which once stretched over a huge part of England, today it covers from Lancaster to Settle to Clitheroe, and was designated an Area of Outstanding Natural Beauty (AONB) in 1964. It has adapted its purpose and appearance since its days as the woodland hunting grounds of the Kings of England, but it still contains some of Britains most spectacular views, wildest crags and moorlands, sharply contrasted with its idyllic small villages, rural farmlands and hamlets. The stunning images taken by local professional photographer Helen Shaw reveal many of the secret places in todays Forest of Bowland and this book, in words and pictures, will inspire many to visit this relatively unfrequented area: walkers, cyclists, birdwatchers, historians and nature-lovers.
These talks have proved very popular so it is important that you book through Denise on 01524 65622 to avoid disappointment.  Places are limited to 35.  Tickets are £5.00.
On the evening, Andrew will also do a book signing.